Welcome
Welcome to the website of St. Francis' Primary School, Bunscoil Naomh Proinsias & St. Francis' Nursery Unit.
We are delighted to virtually open up our school to children, parents, governors, visitors, local community and the world beyond. You will gain an insight into life at our school and unique experience we bring with Nursery, Bunscoil and mainstream primary education on the one site.
If you have any questions or would like to know more, please contact the school office or contact our Principal, Miss O'Dowd.
In this era of Covid I ask that all visitors adhere to the following procedures
Policy / Procedures for Visitors (COVID19)
All visits to the school must be arranged prior to attending, either by telephone contact with the school office or by contractual agreement.
If you have had any of the symptoms of COVID 19 in the previous 14 days you must not enter into the school building – cough, fever, change to your sense of smell and/or taste.
If you have travelled internationally in the past 14 days you must not enter the school building.
If you have been in contact with anyone who has tested positive for COVID 19 in the past 14 days you must not enter the school building.
Upon arrival to the school you must present to the school receptionist/Principal and provide us with your contact details for tracking and tracing, should it be necessary.
Whilst in our school you must;
Sanitise your hands upon arrival at the school
Wear a face covering if inside the school building.
Regularly wash your hands with soap and water or sanitise your hands with the hand sanitiser provided.
Follow all PHA guidance on personal hygiene, hand hygiene, respiratory hygiene and reducing risks in relation to COVID 19
Maintain a social distance of 2m from adults
If working with a child or with a group of children, you must clean all surfaces with the disinfectant spray and disposable cloths provided at the beginning and end of each session, as well as in between sessions with different children. If a child becomes ill during your session you must inform their teacher immediately.
Latest Photographs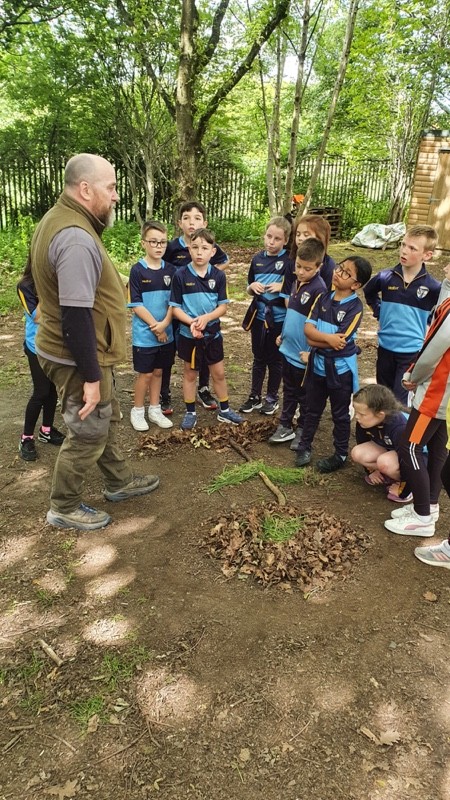 Upcoming Events...
Wednesday, 6th July 2022
School Closed for Summer Break
Thursday, 7th July 2022
School Closed for Summer Break
Friday, 8th July 2022
School Closed for Summer Break
Monday, 11th July 2022
School Closed for Summer Break
Tuesday, 12th July 2022
School Closed for Summer Break
Wednesday, 13th July 2022
School Closed for Summer Break
Thursday, 14th July 2022
School Closed for Summer Break
Friday, 15th July 2022
School Closed for Summer Break
Monday, 18th July 2022
School Closed for Summer Break
Tuesday, 19th July 2022
School Closed for Summer Break
St Francis' Primary School and Bunscoil Naomh Proinsias, 28 Francis Street, Lurgan, Craigavon, County Armagh BT66 6DL
Telephone: 028 3832 3163